Construction Specification Partners
Dodge Data & Analytics
Dodge Data & Analytics is North America's leading provider of commercial construction project data, market forecasting & analytics services and workflow integration solutions for the construction industry. Building product manufacturers, architects, engineers, contractors, and service providers leverage Dodge to identify and pursue unseen growth opportunities that help them grow their business. The company's construction project information is the most comprehensive and verified in the industry. Dodge is leveraging its more than 125-year-old legacy of continuous innovation to help the industry meet the building challenges of the future.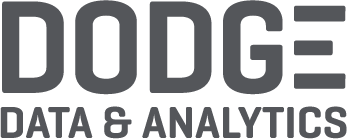 Royal Architectural Institute of Canada
The Royal Architectural Institute of Canada is the leading voice of excellence in the built environment in Canada. Representing about 5,000 members, the RAIC advocates for excellence works to demonstrate how design enhances the quality of life, and promotes responsible architecture in addressing important issues of society.

Autodesk
Autodesk provides proven 3D design creation software solutions for a variety of industries. As an Autodesk Authorized Developer, RIB creates BIM interoperability software that allows RIB SpecLink customers to integrate specifications automatically with a BIM model created in Autodesk Revit.

CSC
Construction Specifications Canada (CSC) and RIB are working together to offer high-quality specification content, software, and educational resources to advance the construction industry. Partnered with CSC, RIB publishes the Canadian National Master Specifications (NMS), the most comprehensive master specification in Canada.

CSI
The Construction Specifications Institute (CSI) is an industry organization dedicated to advancing building information management and educating project teams to improve facility performance. RIB and CSI have long maintained a strategic alliance to promote innovative construction industry software.

Microsoft
RIB is a Microsoft Gold Certified Partner. SpecLink's intelligent database is built upon Microsoft SQL Server. The server provides RIB with the security, performance and speed that SpecLink depends upon.